Ngunguru on Northland's beautiful Tutukaka Coast
Bed Breakfast, Lodging & Divestay and Self Contained Cottage Nestled in New Zealand's Beautiful Tutukaka Coast at Ngunguru Village. Rated by National Geographic Traveller Magazine as Number 2 Scenic Coastline In The World!!
Endorsement:
Bellmain House B&B and Bellmain Cottage are listed in Edition 14 of "The Lonely Planet Guide".
Your Hosts Marion & Graeme Bell welcome you... "It is a privilege and a joy to share our bed and breakfast accommodation with all our visitors, be they singles, couples, families, groups. Many diving enthusiasts stay with us to explore the ocean floor at the famous Poor Knights Islands or the wrecks. Some are just holidaymakers taking time out to relax and experience the Tutukaka Coast and visit the Bay of Islands. We have welcomed people from all parts of the world. This relaxed lifestyle encompasses beautiful picturesque bush-clad coastline, white sand beaches, and crystal clear water with safe swimming..." (more)
We are adjacent to the estuary, just steps from the sea – bush and beachwalks handy to our house. Restaurants and shops are also within walking distance. Find out more about us and our beautiful region. Find out about Bellmain House accommodation and activities...
Find out about Bellmain holiday Cottage.

Hosts Marion & Graeme
Contact Information:
Address: 2049 Ngunguru Road
Ngunguru Tutukaka Coast
Northland, New Zealand
Phone: +64 9 4343898
Map and full contact details.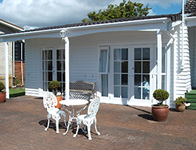 Bellmain Apartment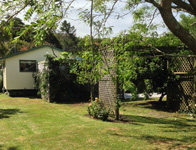 Bellmain Cottage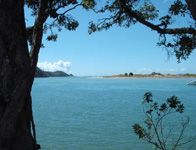 Ngunguru River